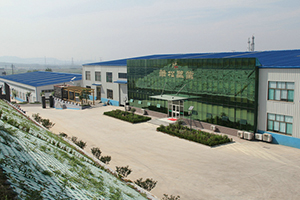 Qingzhou Huasong Plastic Co., Ltd. was founded in 2003 and is located in Qingshan Naoshan Economic Development Zone. It is a professional film (PE) manufacturer integrating R & D, production and sales. After more than ten years of development, the company now has many domestic three-layer co-extrusion production lines. The company adheres to the spirit of steady operation, continuous development, openness and cooperation, adhering to the concept of "practicing the spirit of craftsman and insisting on the manufacture of fine products", which has won unanimous praise from customers. The company now has two standardized workshops of 100,000 and 300,000 grades, and its products cover pharmaceutical grade and food grade PE substrate films and bags, all of which have passed the national acceptance. And become the national standard three-layer co-extruded low-density polyethylene medicinal film, bag drafting unit. The company's annual production capacity is more than 10,000 tons, which can meet the needs of large packaging companies, pharmaceutical companies and domestic and foreign customers. The company's products are exported to countries and regions around the world.
The company continuously strengthens its own scientific and technological strength, enhances its competitiveness, and improves the quality and processing technology of existing products as a normalized work. With customers and market demand centers, many new products are invested in R & D and trial production every year. The university's scientific research institutes and international well-known equipment and raw material suppliers maintain close contact and constantly apply new technologies to production. Their comprehensive strength is in a leading position in the same industry.
High-quality products are a bridge to the world, and we will wholeheartedly work together with domestic and foreign customers to create a magnificent and brilliant future.